NTEN Conference room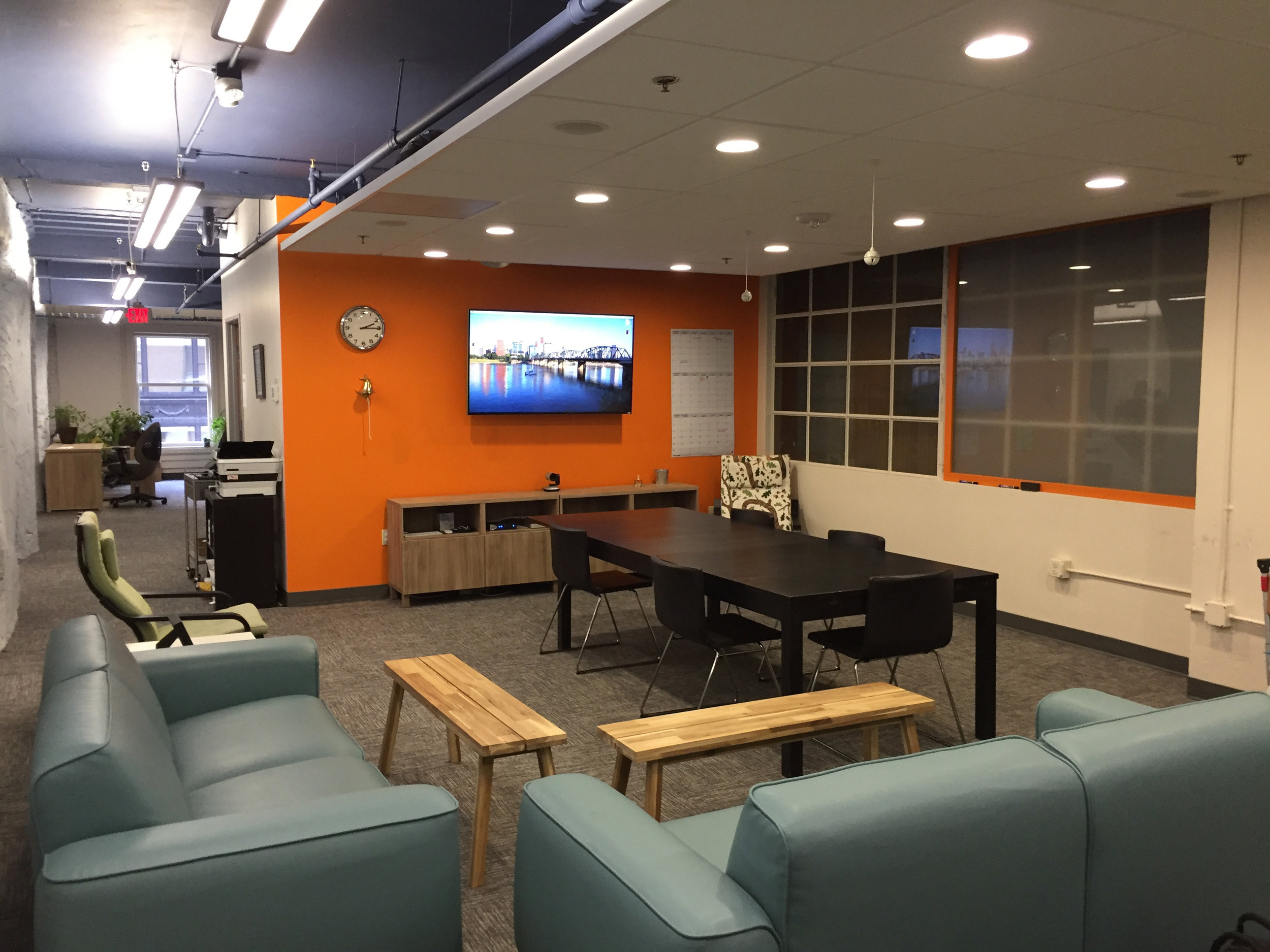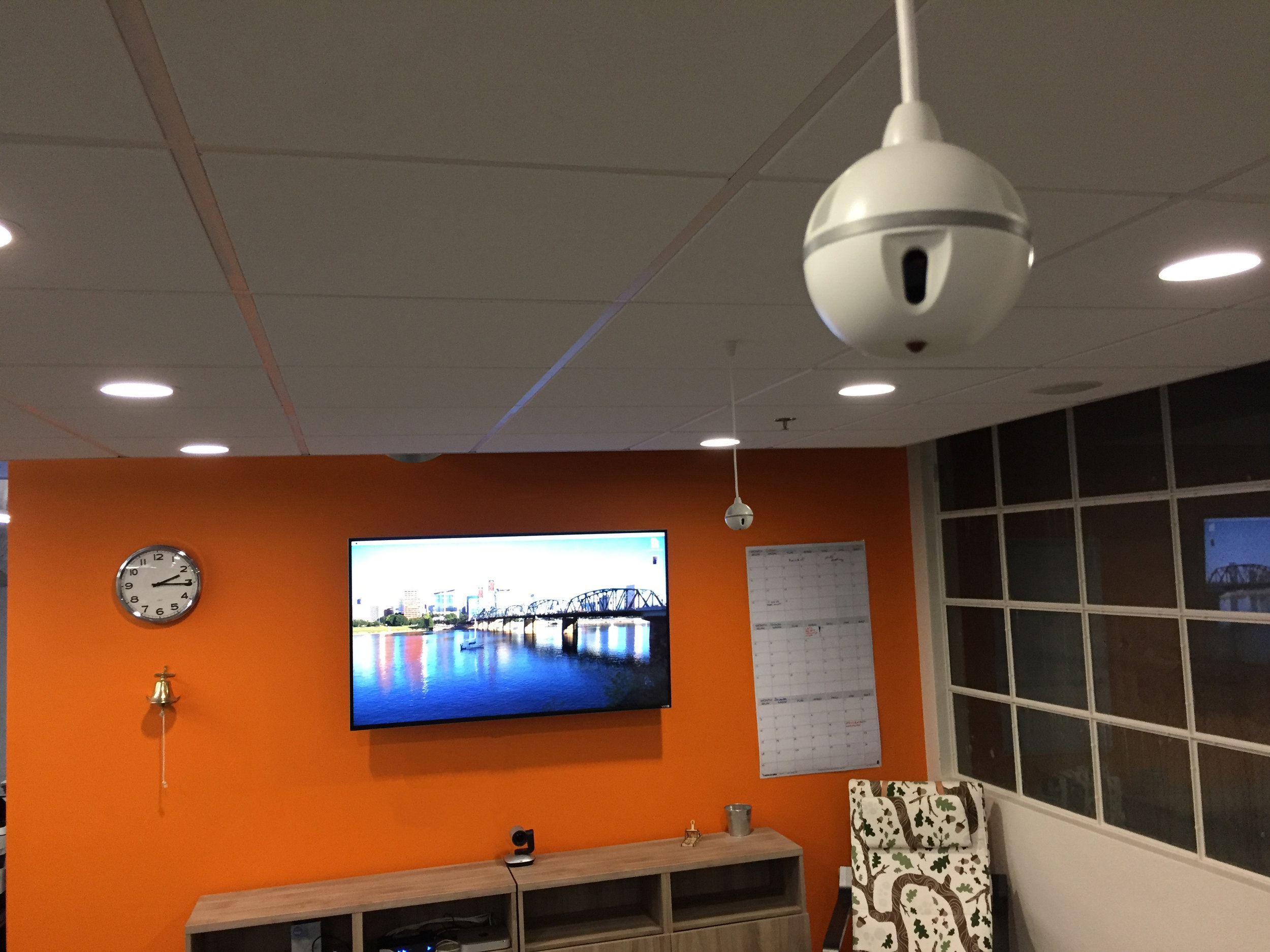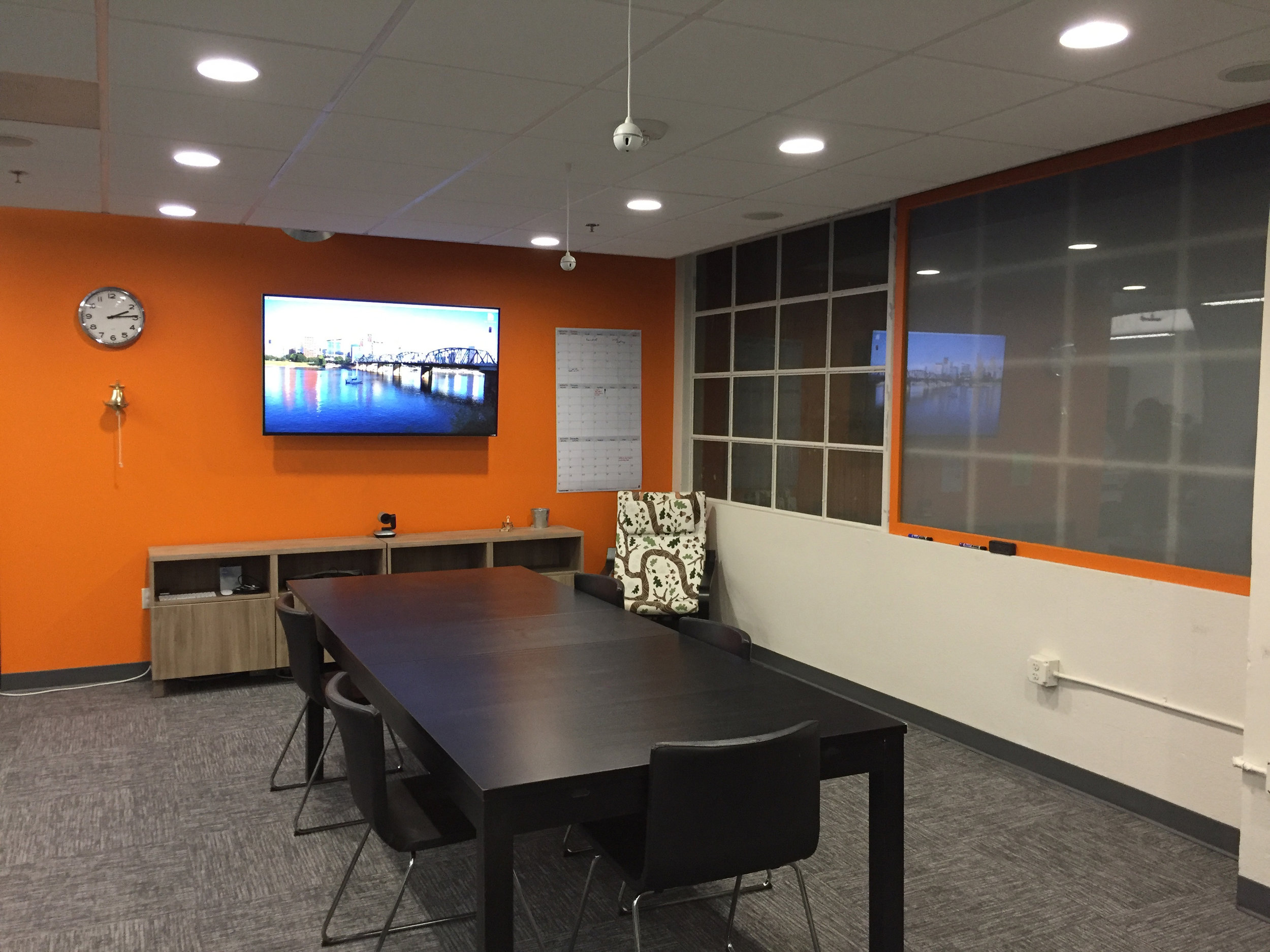 Recently we worked on a project for a huddle space at NTEN, a membership organization of nonprofit technology professionals. They communicate with numerous members remotely on the Google Hangouts platform. Standing meetings in the huddle space are designed to help members work together on projects and intelligible audio on both sides of the meeting is critical.
Without a dedicated audio codec and beam forming microphones, audio was distant, hollow, and hard for their remote counterparts to understand. To make things worse, people locally had to ask their remote partners to speak up because the TV audio wasn't loud enough to cover the huddle space.
Ohm Systems created a solution for these issues with a simple and clean install of two ceiling microphones and four ceiling speakers positioned to cover all areas of the huddle space. The robust sound reinforcement and high audio quality makes it easy to understand what people are saying in the Hangout. The remote participants enjoy exceptional audio from the huddle space as well, beam forming microphones do an amazing job of covering the space evenly.<br>
It was a pleasure working with James and the team at NTEN. They were very easy to communicate with and we enjoyed the whole process. It's nice to see them use their new A/V conferencing system!
- James Jacobsen, Sales & Design Consultant